Chairman & CEO, Flora Group Hotels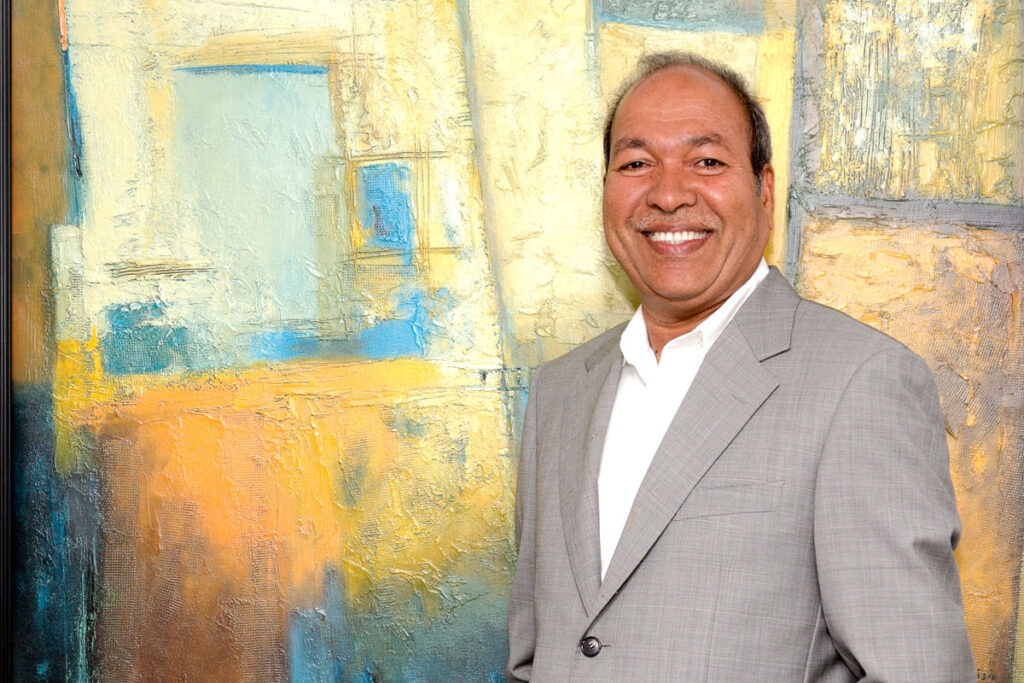 VA Hassan, the Chairman and CEO of Flora Group Hotels, sees the government's drive to diversify Dubai's economy as a key factor in its success. "Dubai continues to evolve and grow, not only in preparation for Expo 2020, but also to develop for itself a sustainable, long-term future.
I feel confident, optimistic and privileged to live and operate in Dubai, where the future is no doubt looking bright.
Hassan, who started off with a general trading business in Dubai more than four decades ago, says: "Dubai gave me the opportunity to grow with the city. We continued to develop our general trading and real estate business, and ventured into the hospitality management industry with nine hotels and hotel apartments in operation and more on the way, a shopping mall in Karama as well as other business interests around the United Arab Emirates. I am a testament to Dubai as a place for opportunity and growth."
"The plans of His Highness Sheikh Mohammed bin Rashid Al Maktoum, Vice-President and Prime Minister of the UAE and Ruler of Dubai, for Dubai's 2030 Industrial Strategy, focused on further developing knowledge-based, sustainable and innovation-focused businesses on a global level, are really encouraging," he says.
For Hassan, Dubai is a place where the celebration of life and business exist seamlessly and in harmony.
"Be respectful of the local customs and culture, and I can assure you [visiting Dubai] will be a very rewarding experience."